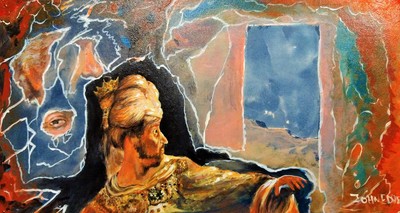 Great news!
I have a new art gallery site!
To celebrate, I'm giving away an ARTWORK 15 1/2 X 8 1/2 MIXED MEDIA Acrylic, cyanotype on paper ORIGINAL, "Rembrandt and Balthasar, the coming storm"worth $290.00!
To enter visit: johnedwe.online
The give away ends on 07/08/2021
I also have a special price for Everyone who enters
EVEN IF YOU DON'T WIN
Good luck!